Real wedding
Michela & Rosario, Marina & Lino, Laura & Giuseppe, Paola & Davide …
not just a wedding, but a story, not a married couple, but of friends.
Living their stories does not just mean telling
the most important day of their life means to live them from the first day of knowledge and when you are on the spot on the wedding day to remain silent simply to observe. Every story necessarily has to be different from the other and leaves you with something different. You can feel the strong emotion of the responsibility of having to tell the story of two friends you've known for a lifetime. But it can also happen that knowledge happens by chance, but with a blind and mutual trust from the first moment.
Then there are the challenges, the challenges of the most anxious couples, smart people who rely on you slowly, one step at a time. And finally there is the possibility of simply living a new story, the sun, joy, the sea, extraordinary people, each one for a different reason.
All stories along with many others that have enriched me humanly and will continue to do so because when you are willing to take responsibility for being the narrator of the most important day in the lives of two people you must do it body and soul.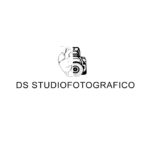 DS studiofotografico wedding photographer in sicily