Floriana & Danilo
We chose Simone after a series of estimates, it was not a choice tied to the price, there was immediate empathy, he and his crew were fantastic and available from start to finish.
We had been enervating and painful for months. With tact and sympathy they entered our homes and brought good humor. We wanted to thank them above all for this and of course for the extraordinary professionalism and beautiful photos.
Giorgia & Daniele
I saw by chance the photos of Simone D'Amico even before having a boyfriend with whom to plan the wedding and I immediately started to follow him on social networks. When a year later I started organizing the wedding, I knew immediately that for the photos I would not have wanted anyone else and in fact to no one else I asked for quotes: I wanted him for that role and that's it! I can say with certainty that I made the best choice: my vote is 10 and praise on everything, professionalism, courtesy, humanity, commitment and above all competence. The photos are beautiful, as they are not seen around and above all respected my and my husband's preferences. Raccomandatissimo!
Kamakshi & Gautham
Our entire experience of shooting with Simone was wonderful. From the time we first contacted him to meeting him in Sicily to the final photos he sent us, everything was smooth, prompt and well done.
He made us feel very comfortable during the shoot which was lovely. And finally, the quality of the pictures was amazing. His style of photos is natural which sets the pictures apart and we simply loved all his frames.
Thank you Simone.
Miriam & Stefano
Professional, discreet, creative. We chose Simone seeing his shots on the internet and we fell in love with the emotions he managed to capture.
In addition to being very good is also very helpful and nice. When he works, he is invisible and able to capture all the key moments of the day. We are fully satisfied and grateful to you! Simone is the top! Miriam, Stefano and little Vittoria.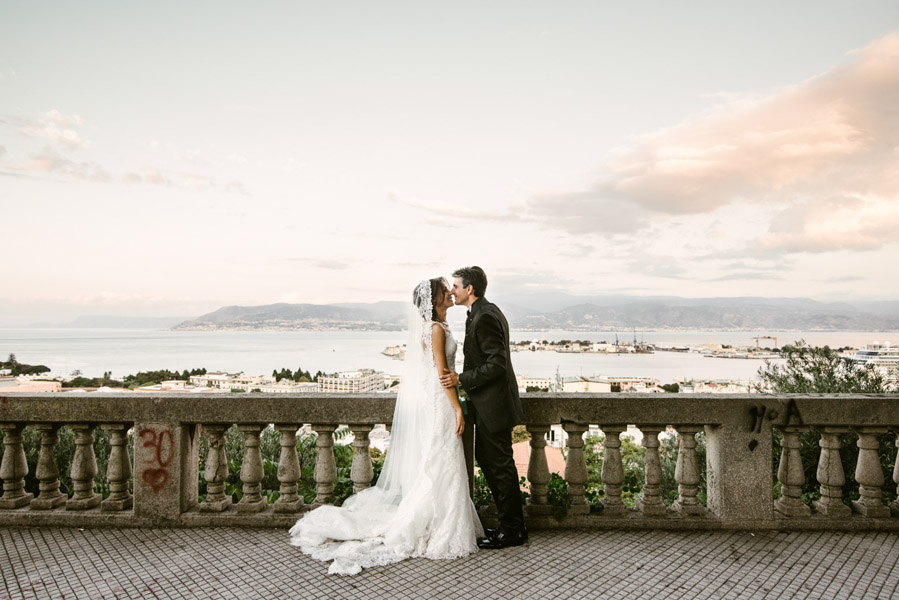 Marilena & Luca
When talent, professionalism and passion come together they can only generate an excellent result! Thanks to Simone and his staff for being able to leave a unique testimony on the most important day of my life. Sensitivity, spontaneity and naturalness have brought back photographs capable of moving me again. I would choose them another thousand times!
Dominique & Giuseppe
The style of the team is young and the service is serious and punctual, with prices definitely in line with the quality offered. They have fulfilled our desires by minimizing the poses as we had asked and catching the most beautiful moments with great originality. In short, they were the paparazzi of our marriage and both the photos and the editing of the video show, in addition to the professionalism and the study that are at the base, a singular touch that has not escaped even the guests.
I recommend it to all those couples who want a memory that is not only indelible, but also spontaneous and not cast in detail on the most important day!
Delia & Nello
Simone and his staff left us speechless! Parents, relatives, friends, strangers! We appreciated the punctuality, the professionalism, the friendliness of all the staff of DS Studiofotografico, but the photos were the biggest surprise! We were struck by their naturalness and spontaneity, the lights, the colors, the ability to capture and steal unique and authentic moments, which thanks to Simone and his staff we will guard with care and jealousy, as transparent and tangible memories of that day! Thank you from my heart, my husband and our families, you have made us happy!
Marina & Marco
They showed themselves professionally from the first moment. They made us feel at ease and fulfilled our every request, even the smallest. We strongly recommend this photo studio to those seeking professionalism, humanity and passion in their wedding photos, for an impeccable result that will remain over time.
Federica & Fausto
For the most important day of our life we have chosen DS studiofotografico
and it was the best choice we could make.
Courtesy, professionalism and punctuality.
Beautiful photos that have captured the best moments of the day.
Lucia & Gionata
Really professional, I chose them for my wedding and I'm really satisfied. They made the moments even more magical. They have satisfied me in all my requests and the thing that I liked the most is their way of working, the shots are natural, you do not pose. I recommend them to everyone!
Daniela & Daniele
They are a group of extraordinary people. They captured the best moments of our day with beautiful shots. It was great to turn around and see them always smiling and ready.
Thanks guys, you've been exceptional!
Mariarosa & James
When we chose them we knew we could certainly trust them personally, since I already knew Simone, the photographer.
We were very comfortable, absolutely natural and not forced in the poses, which is exactly what we wanted. They were also good at managing the fact that my husband's family was English and when we received the finished work we were very happy with the results, both of the video and of the photos. I definitely recommend it!
Rossella e Gioacchino
Hello Simone yesterday I looked at the photos … I initially lingered then I started to get tired … looking at them I relived those moments … moment by moment … I got so excited … those of the sea are beautiful … slowly I will choose to choose but in my opinion will be more than 150 … so I thought maybe to tell you then all those that we like and you will make the album of our day … I trust you
Amelie & Massimo
It was a pleasure to work with Simone, both before and after our wedding. He was very professional, and he did a job of excellent quality. He knew how to be discreet during the marriage, but he always knew where to be and when. His collaborators are also very good and have made a very beautiful high quality video. We recommend it for a safe choice!
Valentina & Alfio
Fantastic. Professional. They met all our needs. They have excellent equipment but above all excellent skills! They seized every moment with the utmost discretion. We received the photos in a very short time. Exceptional staff!
Claudia & Daniele
Professionalism, courtesy and sensitivity, a set of factors that have been decisive for the success of our big day. Simone and his team have fully met our wishes, we highly recommend them.
Michela & Luca
We had a really great time, we could not wish more kind, helpful and attentive photographer of Simone! It was very discreet and made some wonderful shots. We highly recommend it if you want a serious and professional studio!
Ilaria & Gianluca
When I show the pictures, all the guests remember Simone. Punctual and professional, he has followed and accompanied us until the development of the shots. He always advised us for the best to satisfy every little whim of the bride … and of the mother-in-law. We asked him for discretion, especially in church and the priest complimented us. I am sure, however, that if requested, he would be able to climb on the crystal chandelier of the central aisle for the right shot. In short, we highly recommend it to all future spouses both for their professionalism and for the quality of their work.
Chiara & Simone
Fortunately in a world where the interest only increases for the money God there are people who put first the professionalism, the dedication, the seriousness, the humility and many other positive qualities to make sure that the most important day of your life be always alive and always give the same emotions!
This is what Simone D'Amico has created for us, a truly exceptional photographer!
Marina & Lino
Professional and very good! We had asked for a report of our wedding and the photos are beautiful and exciting. With discretion and careful eye have caught all the moments of our wonderful day! A unique memory. Highly recommended!
Laura & Giuseppe
A staff composed of exceptional professionals who have been able to capture the most real moments of our wedding day passing unnoticed and advising us in a precise and competent way when we needed it. Before choosing them we have evaluated different estimates, but none at the same price offered us the same service.
Dora & Salvo
I was not looking for a photographer that was too serious and formal that would put more anxiety on how much you could have that day but a youthful figure who could understand me and follow my needs. Simone was just the right choice!
I think that on the day of your wedding the most important thing is to feel comfortable with your photographer, to be free to suggest it and why not, to receive that humorous spirit that fills your moments with joy, forgetting your anxiety. The skill of the photographer is just this, capture the joyful moments and make a memory of life! Flexible, dynamic and ready for all your needs. You choose it and the rest thinks of him with his team. Very important! Delivery speed. Many thanks to simone for making everything easier and being faithful to my requests.
Paola & Davide
Hello, we call Paola and Davide one day a marvel made possible by the skills and professionalism of the people who followed us, they made it as natural as possible as if we were a family and did not even feel the goal on us, because let's face it that day you do not understand anything between the excitement and happiness you do not think to pose, thanks to the DS Studio Photographer team we felt relaxed and everything happened with absolute naturalness. The collaboration was perfect from the beginning present in our every request and available to our every request.
Laura & Alessandro
We could not have made a better choice! Satisfied with the final result, professionalism and availability. I would recommend it to friends and relatives. You can completely rely on them and live your most beautiful day in peace.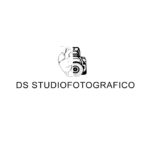 DS studiofotografico wedding photographer sicily, testimonials